Reef Aquariums
Main | Contents | Lobster Tanks | Fish | Reef Aquariums | Reef to Resort
Our Facility | Aquarium Prices | Ordering Information | Gallery | Links | Contact Us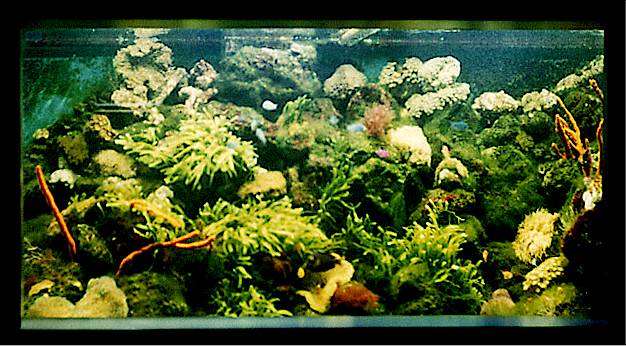 This reef aquarium has a volume of 1,000 US gallons and maintains
symbiotic colonies of polyps, anemones and fish.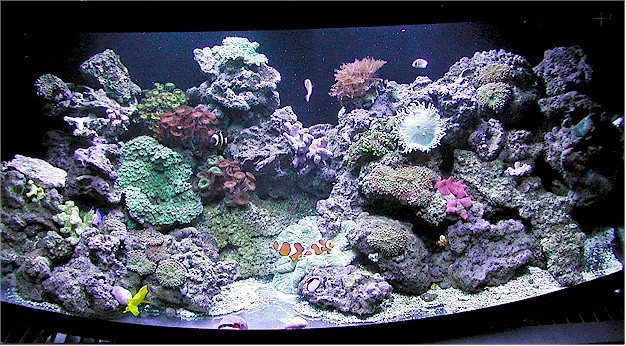 This client's tank is a 90 gallon Berlin style reef tank housing
various soft and stony corals as well as several breeding pairs of
clownfish.

A reef aquarium is the state of the art in living, symbiotic displays.

Any large reef aquarium is unique in its specific requirements and needs special consideration for what equipment is necessary to maintain the desired specimens. Support equipment may include wet/dry filter, protein skimmer, heating or cooling system, and possibly Carbon Dioxide, Ozone and Calcium diffusers.

Please see the order information page.

Contact Us at Environmental Aquatic Service back to top

email: easi@mts.net

phone: (204) 957-7540
fax: (204) 957-0081

mail: 288 McDermot Ave.
Winnipeg Manitoba Canada
R3B 0T2